Version

8.4 (R17)

Download

10801

File Size

132 MB

Create Date

9 December 2023
About LMC 8.4 R17 Aweme APK
LMC 8.4 R17 Aweme APK is a perfect camera app for those who have some knowledge about how to capture a good photo and know how to manage camera settings manually. It provides hundreds of settings and options that you can adjust as per your requirements to get better shots.
When Compared with Stock Camera, LMC 8.4 R17 Aweme captures clean and high-exposure images. Apart from pictures, it can also record videos, and provide 4K range quality videos. Moreover, it also provides time-lapse videos, slow-motion videos, and much more.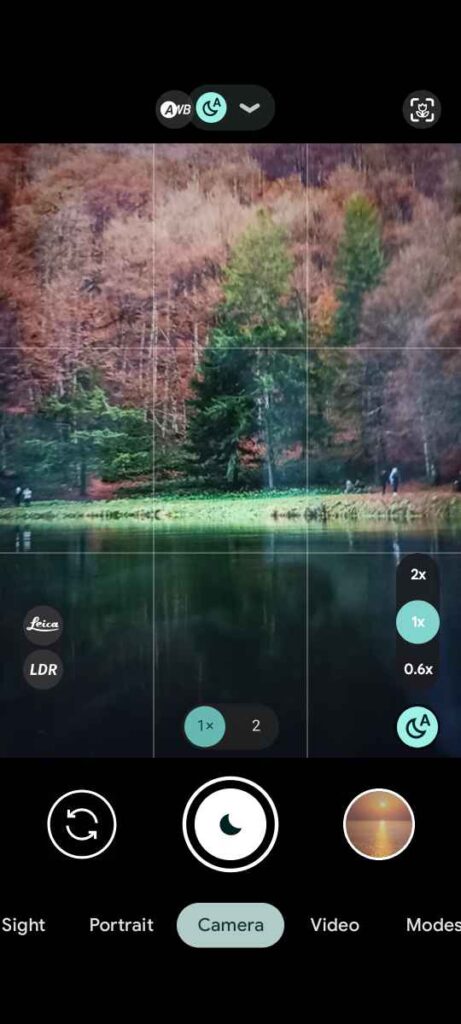 Why Should You Download LMC 8.4 R17 Aweme APK for Your Android Phone?
Android smartphones come with their stock camera app which is different for each brand but most Android smartphone's stock camera app is very basic and does not provides many features. These stock camera apps are designed for simplicity so that even a nontech-savvy person and also use them without any issues. Stock camera app automatically adjusts the ISO, White balance, and focus so that it becomes easier for a user to capture good photos but if you want to capture high-quality images from your phone.
Advantages of Using LMC 8.4 R17 Aweme APK
Better Quality: If you properly utilize all its features and modes, you ill be able to capture much better photos from this app than stock camera apps.
More Camera Modes: It provides a lot of different types of camera modes such as Portrait Mode, Panorama Mode, Leica Mode, LDR and many more.
Pro Settings: The app allows users to customize the app settings as per their needs. you can enable or disable features from the settings. You can also customize the photo processing.
Enhanced Low-Light Performance: When capturing photos at night is a always a tough deal because most Android smartphones capture noisy images and also make the human eye look red which ruins the overall beauty of the image so it is better to use LMC 8.4 R17 Aweme's night mode which enables you to capture brighter and detailed image from the phone at low lights.
Top-Notch Processing: Its advanced and updated algorithm for image processing is quite impressive. It optimizes photos for clarity, color accuracy, and detail preservation.
Better Dynamic Range: The HDR+ Enhanced mode helps you to capture better dynamic range images with perfect sharpness and more detailed images.
Faster Updates: When compared to the default camera app, the LMC 8.4 Camera app provides updates more frequently.
How to Fix if LMC 8.4 R17 Aweme APK is Not Working?
LMC 8.4 R17 Aweme APK is one of the best and most amazing third-party camera apps. This outstanding app can easily enhance your image quality. Now even after downloading the apk if you still face issues such as LMC 8.4 R17 Aweme not working, or the app crashing regularly, then you need not worry. Here are a few steps you need to follow:
Make sure your Android smartphone is updated and latest because if you use a very old and basic phone then it might show some issues.
If the app is crashing continuously then go to the settings and click on apps then select the app management and tap on the LMC 8.4 R17 Aweme app icon then clear the app cache from there to fix the crashing issue.
If still LMC 8.4 R17 Aweme is not working then we recommend using other versions of this app which might work.
How to Download and Install LMC 8.4 R17 Aweme APK
LMC 8.4 R17 Aweme is an amazing camera, the standard features are the main highlight of this apk. Despite the apk is not available on the Google app store for Android users. But it can be accessed by downloading the app from our website (LMC84.pro) by following the given steps.
The basic step is to find the best-supporting version APK file for your Android device.
The most compatible one is the LMC 8.4 R17 Aweme APK version which supports Android 4.1+ versions. 
Once you find it, then click on the download button on this webpage.
While the app is downloading, go to the settings and make sure the unknown source of app installation is enabled.
After the download is finished, you will find the apk file in your file manager under the download folder.
Click install, and also provide the necessary permissions.
Finally, you can experience the LMC 8.4 R17 Aweme APK and its features on your Android mobile. 
FAQs
What is Super Res Zoom, and how does it function in LMC 8.4 R17 Aweme APK?
Super Res Zoom uses the camera's digital zoom to capture more than one photo at different zoom levels and then combine all of the images and align them to create a single perfect photo.
How does LMC 8.4 R17 Aweme optimize for low-light photography?
LMC 8.4 R17 Aweme has a night mode feature which help you to open the camera shutter for a few longer seconds to capture more lights into the camera and get better photos.
Is LMC 8.4 R17 Aweme a trusted application?
Yes, it is a 100% legit and safe app to use on your Android smartphone.
Important Link – LMC 8.4 FAQs and Troubleshooting Tips