If you are looking to enhance your photos with one click then you have visited the right place as here we have come up with the best collection of LMC8.4 XML Presets Config File that you can download for free and use with LMC 8.4 Camera App and get the best photos from your phone in all lighting conditions.
LMC 8.4 is an advanced camera app and it is the modified version of the Google Camera App which is only available for Google Pixel devices but LMC 8.4 is easily accessible for all Android devices and it comes with many unique features which are not even available in the GCam Apk.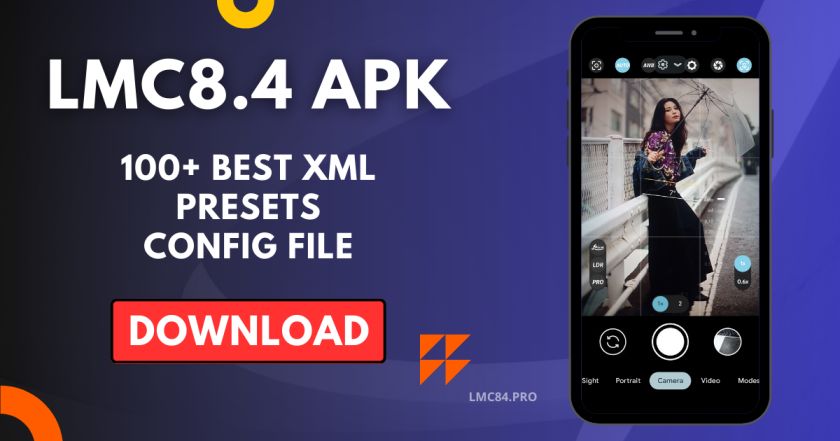 What is LMC8.4 Camera Presets
LMC8.4 Presets is an XML file that works only with LMC 8.4 Camera Apk that you can download for free from our website (lmc84.pro). These LMC8.4 Camera Presets automatically enhances the image and edit the image to make it look even more attractive and catchy.
LMC8.4 Camera Presets is a useful tool that allows users to customize the settings and configurations of their Google Camera app. Users can enhance the performance and functionality of their cameras, enabling them to capture stunning photos and videos.
With the right configuration, you can optimize various aspects such as exposure, color balance, autofocus, and more. Whether you're a professional photographer or an amateur enthusiast, utilizing LMC8.4 Camera Presets can take your photography experience to the next level.
How to Use LMC8.4 XML Presets Config File
It is a very simple and straightforward process to use LMC8.4 XML Presets Config File. Follow the step-by-step guide given below to use the presets config file.
First of all, you have to Download and install LMC 8.4 Apk.
Once you have got the application then download the LMC8.4 Camera Presets Config File from the link provided on this webpage.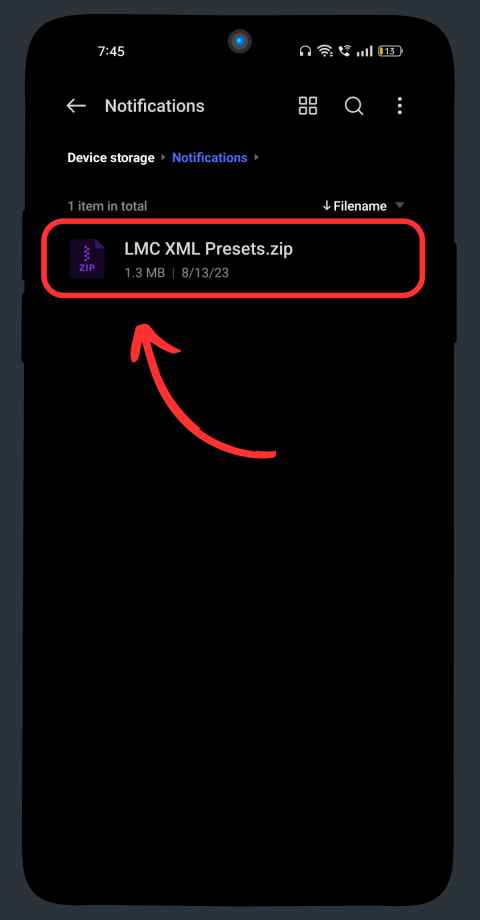 After that, go to the file manager and locate the folder where you have stored LMC8.4 Camera Presets Config File.
Then extract the config file zip folder and move all the XML files to the folder named LMC8.4 which automatically creates in the internal storage after downloading this camera app.
When you move the XML config file to the LMC8.4 folder then open the camera app.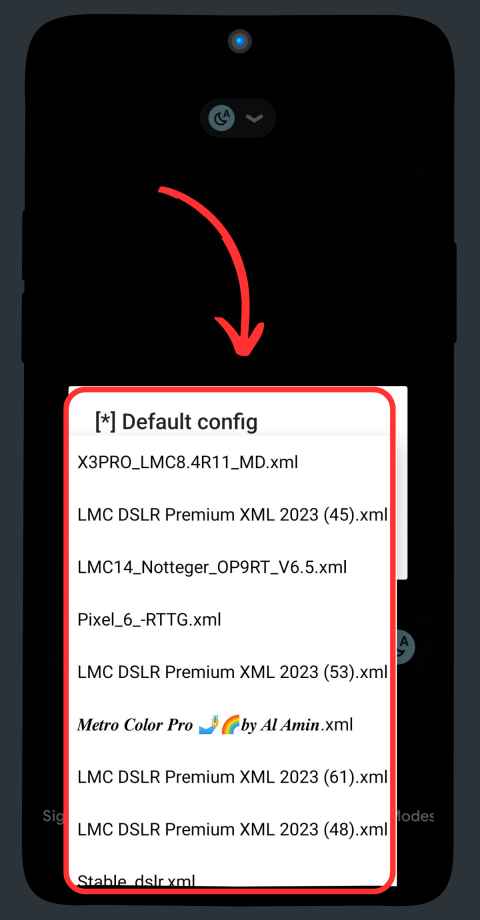 Click on the blank icon around the shutter button to open the config files and select any option.
Now, you will see many more options and features in the app.
Click a photo and then the config file will process the image and give enhanced and optimized output.
Advantages of Using LMC8.4 XML Presets
LMC8.4 presets are pre-defined settings that can be applied to photos in this camera app to enhance and transform their photo output. These presets serve as a valuable tool for photographers and also customize the user interface and offer more options. By simply applying a preset, photographers can instantly adjust various aspects of their photos such as exposure, color temperature, contrast, and saturation.
There are many advantages of using the presets in this camera app. Users don't need to edit the photos, just click the photo and LMC8.4 XML Presets will automatically edit and enhances the look of the image in real-time to give the best possible output which is ready to post on social media.
Download LMC8.4 XML Presets Config File
There are hundreds of LMC 8.4 Presets available for free on the internet from many sources but here we have shared the best collection of presets that you can download for free. All the LMC 8.4 Presets files are in a zip folder so once you downloaded the zip then you need to extract it to get all the XML files that you can use with LMC 8.4 Camera app and configure it.